Are you an online casino operator with the intention of providing a gambling platform to customers in the UK? If the answer is affirmative then you should know, as a general rule, that you will be required to obtain a remote operating license which is issued by the UK Gambling Commission (UKGC). According to the Gambling Act 2005, it is an offense to permit your online gambling facility to be accessed by players in the UK even if the service is not based in the UK. The UKGC is very keen on this matter and will issue desist letters to any unlicensed operator that is targeting customers in the UK.
Cost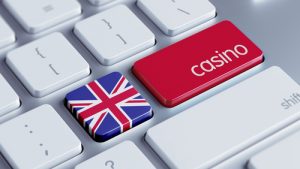 When obtaining a remote gambling license, a fee is payable at the time of submitting the application. The cost depends on the estimated gambling turnover of the business. Therefore, startup remote casinos will most likely have a lower turnover band. Once you have been granted an online gaming license, you are expected to pay an annual fee within 30 days.
Requirements
There are a couple of things that the UKGC requires from a potential online casino operator when applying for a license. For instance, the commission will want to know about all the individuals who are involved in the business and to check their credentials. If you are a non-UK resident, you will be required to have a police check while for a UK resident, Criminal Records Bureau Checks are a must. You will also be required to prepare a thoroughly detailed business plan showing where your business will be getting money from and full cash flow forecasts.
Duration
After applying for an online casino operating license, you will have to wait about 4 to 8 weeks to get the grant. The process of applying is what usually takes more time. However, if your application has been well drafted, it will guarantee a speedier process since the Commission will have fewer follow-up questions.